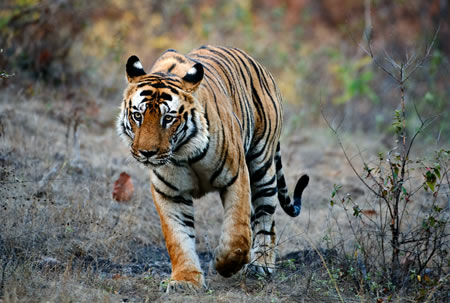 Become a Tiger Protector and receive
A personalised "The Tiger Protector" book featuring an adult and child of your choice.
A Tiger Protector Gift Pack including a certificate and fantastic factbook.
Regular updates throughout the year so you can catch up on the latest Tiger news and updates from around the World.
Your Personalised Tiger Protector Book
Your child is the star!
WWF have launched a children's book with a twist – you can personalise the book to choose a child and adult to be in it! So whether that's a Mummy and daughter, or grandson and Grandad, the choice is yours. It's truly a fantastic and unique gift.
Fun whilst learning
The book tells the tale of a child who finds a wounded tiger on their doorstep. As the story unfolds the child is taken on a wild adventure which is a great way to have fun, whilst learning about important conservation issues.
Help WWF to protect the Tiger
Your gift will help WWF's project which will be attempting to double the number of Tigers in the wild by 2022. It's a fantastic cause that you can really help by becoming a Tiger Protector.
udopt it because
Tiger populations are down by 95%
Tigers are loved and respected for being graceful, wise, strong, and independent.
A personalised book makes a fantastic gift for children.
Become a Tiger Protector Gallery
Delivery information
Did you know?
A tiger's fur is instantly recognisable in colour, but did you know that these bright colours actually serve as camouflage when hunting and hiding under the forest canopy.
The tiger's leap is the stuff of legends, and when chasing down prey it can leap more than 30 feet in a single bound.
A tiger doesn't just eat the big animals as seen in television documentaries – it also enjoys snacking on fish, frogs and other small animals.
While hunting initially brought down the tigers numbers, it's farming on the land a tiger calls home that is driving away their food supply and making daily life such an incredible challenge.